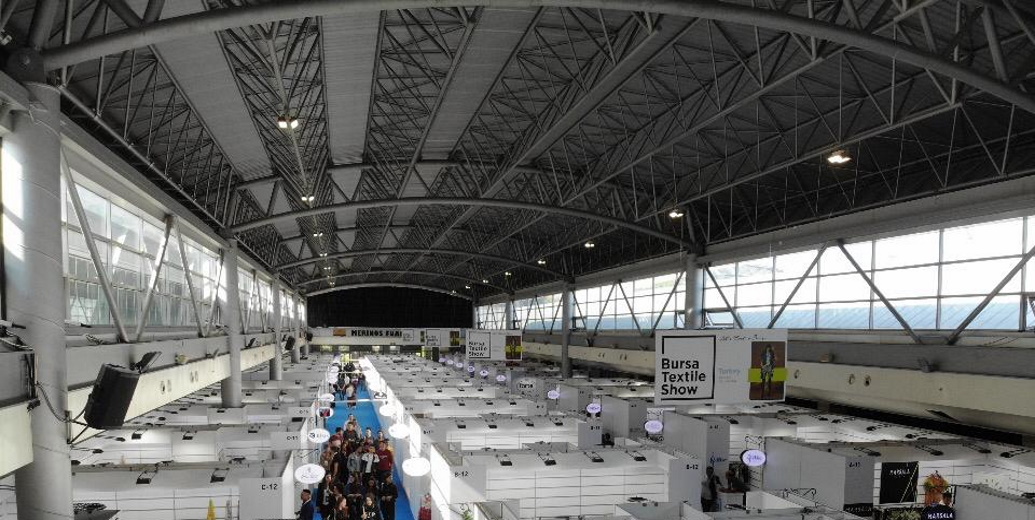 Bursa Textile Show Textile Fashion
Bursa Textile Show, attended by nearly 400 leading companies from nearly 60 countries, opened its doors to companies operating in the ready-to-wear fabric sector for 3 days. Organised under the leadership of Bursa Chamber of Commerce and Industry (BTSO) with the cooperation of the Ministry of Trade, UTIB and KOSGEB, the fair will guide and contribute to the 2022 export targets of the textile industry.
Bursa Textile Show, with its vision that determines the trends of the next year every year, Bursa 2023 Spring / Summer collections were presented to its visitors with 128 companies. The fair, which inspires the ready-to-wear fabric sector and brings together experts from home and abroad, took place between 15-17 March 2022 in this period. Companies had the opportunity to contribute to their commercial development by making B2B meetings with foreign companies.
Bursa Textile Show, which brought new trends to the forefront with its ambitious structure, was described by Bursa Mayor Alinur Aktaş and Bursa Governor Yakup Canbolat as an organisation that achieved its goals and increased commercial mobility. They especially expressed their thanks to BTSO President İbrahim Burkay, Assembly President Ali Uğur and all the team who contributed.
Emphasising that it will contribute to the exports of both Bursa and Turkey, İbrahim Burkay, Chairman of the Board of Directors of BTSO, stated that as BTSO, they have implemented important projects to increase the foreign trade of their members and said, "There are strategic sectors that highlight cities and countries. Textile and apparel sector is one of them. If Turkey exported 225 billion dollars in 2021, 30.7 billion dollars of this belongs to the textile and ready-to-wear sector. Today, the textile and apparel sector in Bursa realises exports of 3 billion dollars."
Fashion textile manufacturers of the world, especially Europe and Turkey, meet at Bursa Textile Show in Bursa, the capital of textile. Carefully selected exhibitors will present their unique and high quality Autumn Winter 23-24 fabric collections. Organised in cooperation with Bursa Chamber of Commerce and Industry, the fair is the perfect platform to showcase the impeccable quality and design of Turkish textiles. The fair is located in the centre of Bursa.
A show that embodies all quality, innovation and synergy!